Welcome to Cafe Melissa in Avon Lake
BURGER THURSDAY
Burgers $9 Dine in Only
Half Pound Black Angus Sirloin, Impossible or Crabby
$5 wine and $3 beers
*come with Hand Cut Fries
*Cafe Classic…..mixed greens, tomato, pickle, balsamic drizzle, choice of cheese
*French Dip…..caramelized onion, swiss cheese, hoagie, au jus
*Cowboy…..bbq sauce, bacon, sharp yellow cheddar, house made cajun onion rings
*The Melt…..caramelized onion, swiss, thousand island, rye
*Blue…..blue cheese, applewood bacon, garlic mayo, fried egg
Paleo…..goat cheese, fried egg, avocado, pico scallion over bed of roasted butternut squash
*Impossible…..american cheese, thousand island, lettuce, tomato, onion
*Crabby….blackened crab cake, cheddar cheese, guacamole, tomato, lettuce, chipotle aioli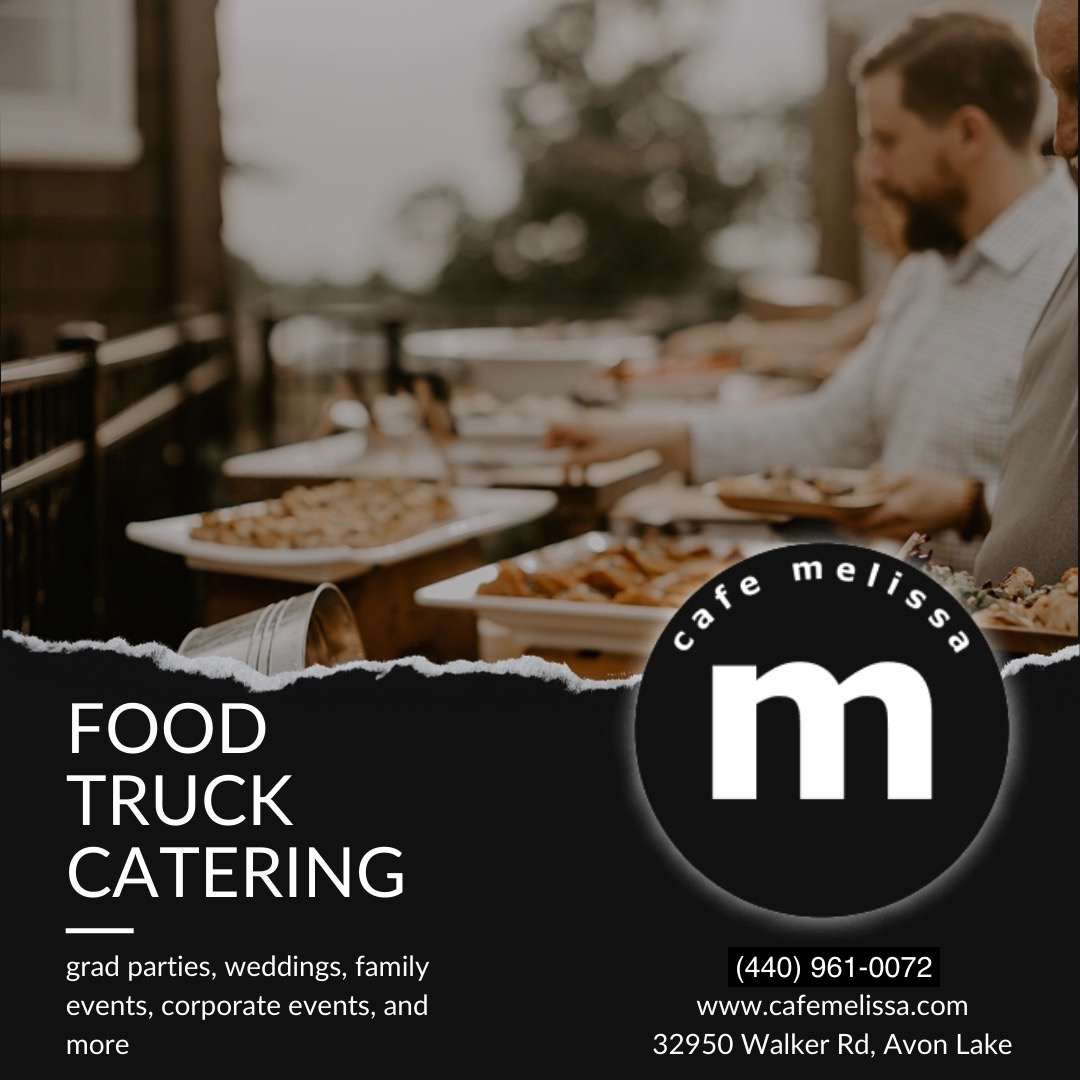 Menu
Brunch Menu
Kids Menu
Catering Menu
food truck
Hours
Monday - 11:00am-7:30pm
Tuesday: 11:00am - 7:30pm
Wednesday: 11:00am - 7:30pm
Thursday: 11:00am - 7:30pm
Friday: 11:00am - 8:00pm
Saturday: 9:00am - 8:00pm (Brunch* 9-2)
Sunday Brunch: 9:00am - 2:00pm
*Restaurant kitchen closes 15 minutes prior to closing
*All TO-GO orders requested 30 minutes prior to closing*
Jobs
We are a restaurant that is focusing on the best possible service standards. If you have a great service background, a positive attitude when you come to work, and are a great team player, then you are who we are looking for.
We are also looking for applicants that know food, know wine, and have general bar knowledge.
Download the application »
Download a shift availability form »
Return filled out apps to sweet melissa. No phone calls, please.
Location
32950 Walker Road
Avon Lake, Ohio 44012
Phone: (440) 961-0072