Welcome to Cafe Melissa in Avon Lake
Thank You For Supporting Our Spring/Summer Daily Promotions.
Look Out For New Daily Promotions Next Season.
Enjoy All Winter Long (Nov-Mar) 20% Off Online Orders Mon-Thurs
Promo Code COLD20
Check Back For Friday & Saturday Specials
Now Hiring Part Time Line Cook! Up to 18/hr No Late Nights!
Click on our new Facebook link below and follow for a chance to win gift cards, recipes and more!
Summer Hours
Monday-Thursday 11-8
Friday 11-8:30
Saturday 9-8:30
Sunday 9-2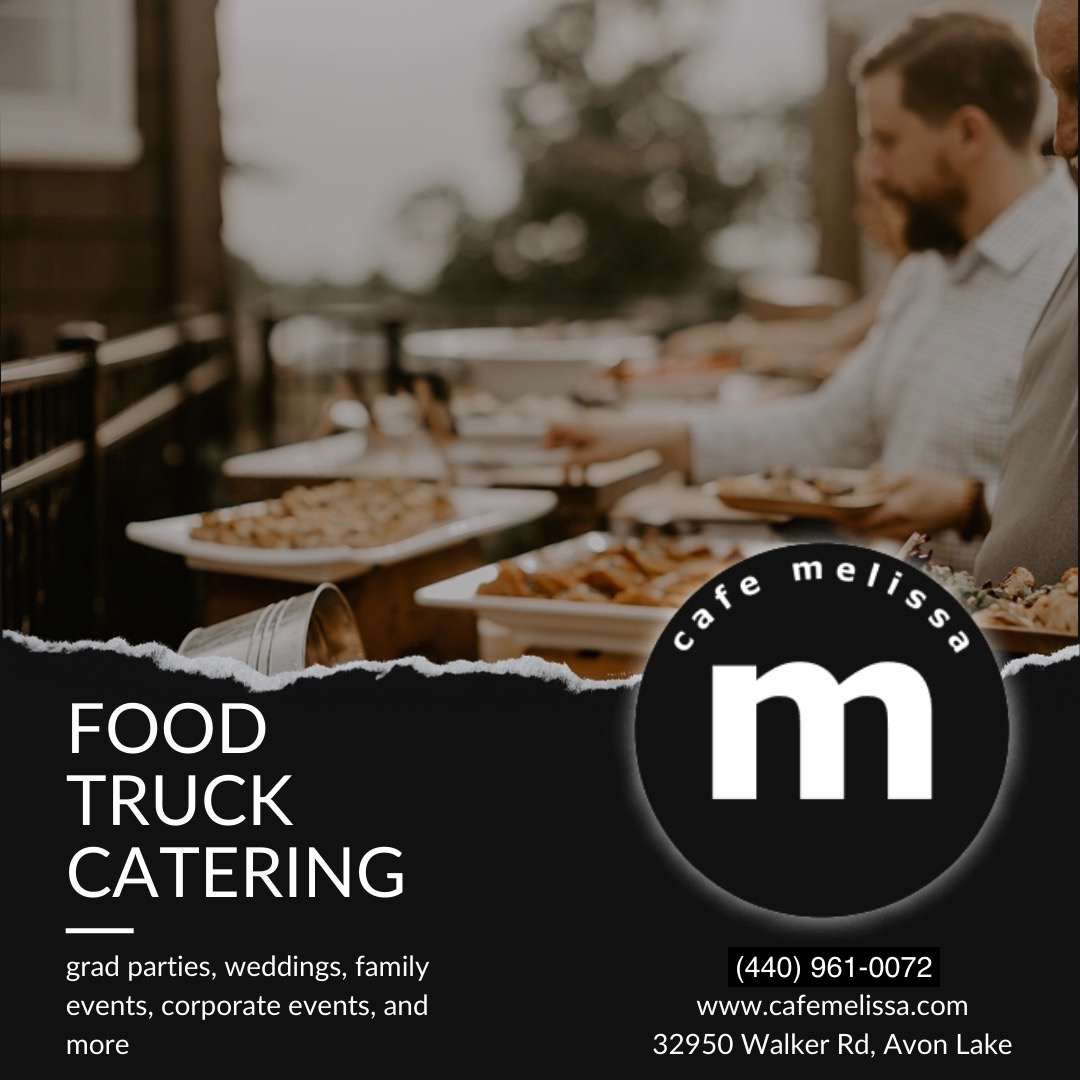 Menu
Brunch Menu
Kids Menu
Catering Menu
food truck
Hours
Monday - 11:00 am-8:00 pm
Tuesday: 11:00 am-8:00 pm
Wednesday: 11:00 am-8:00 pm
Thursday: 11:00 am-8:00 pm
Friday: 11:00 am - 8:30 pm
Saturday: 9:00 am - 8:30 pm (Brunch* 9-2)
Sunday Brunch: 9:00 am - 2:00 pm
*All TO-GO orders requested 30 minutes prior to closing*
Jobs
We are a restaurant that is focusing on the best possible service standards. If you have a great service background, a positive attitude when you come to work, and are a great team player, then you are who we are looking for.
We are also looking for applicants that know food, know wine, and have general bar knowledge.
Download the application »
Download a shift availability form »
Return filled out apps to sweet melissa. No phone calls, please.
Location
32950 Walker Road
Avon Lake, Ohio 44012
Phone: (440) 961-0072